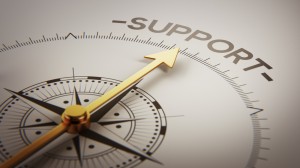 The Khalifa Fund for Enterprise Development (KFED) recently launched a program to provide financial support to families of the martyrs. The program, called Awnak, provides a variety of services and facilities to martyrs' families and enables them to find viable sources of income. Through this program, the KFED and leadership of the UAE will provide the families of martyrs with the care they need to live a dignified life.
KFEP Chairman Hussain al Nowais said the program is part of the Fund's efforts to thank and return the favor for the men who sacrificed their lives for their country. The program will allow the children and families of the martyrs to have a sustainable source of income, as well as contribute to the development seen by the UAE.
Awnak provides many financial facilities and services, and applicants are exempt from the payments that are included in other programs that the KFEP offers. Beneficiaries are excused from paying bank fees, and instead they will be fully handled by the fund. Additionally, they are not responsible for the fees paid for training and consultation sessions, such as training in accounting and budget preparation.
According to Hussain al Nowais, the Khalifa Fund will support the program's beneficiaries throughout the process of financing and until the project is launched.
About the Khalifa Fund for Enterprise Development (KFED)
Launched on June 3, 2007, the Khalifa Fund for Enterprise Development aims to develop local enterprises and create a new generation of Emirati entrepreneurs through inspiring and enriching the culture of investment among young people in the UAE. The Fund also supports and develops small- to medium-sized investments in the UAE and provides comprehensive programs to satisfy the needs and requirements of investors interested in establishing or expanding investments. Additionally, the KFEP has formed a system of support services for entrepreneurs, such as training, development, and data and consulting services, along with several marketing-focused initiatives.